Benefits of wearing compression lingerie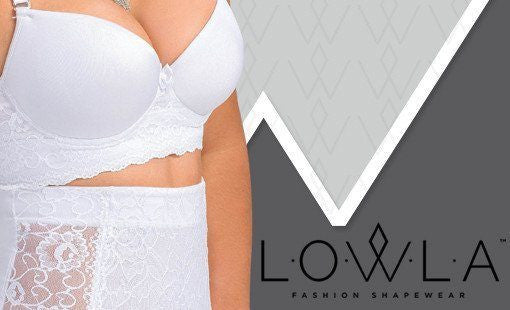 Discover why to choose compression lingerie 
Being comfortable with ourselves is necessary for our lives. And it starts from the inside. But it's also true that you can do many things for being beautiful as wearing nice clothing can always help you to feel good about yourself because you'll look good.
                                                                   
Lowla wants you to feel sexy and elegant, from the inside with sexy compression lingerie. And why to wear compression lingerie? Discover what they have for you:

Bras:
Lowla's Bras are perfect for fitting properly your garment. They'll make your breasts look gorgeous and will put them in the right place.

They will flatten side and under arm bulges also as the back ones and the straps are perfect for the support.

They can be worn under any kind of clothes, thanks to its soft lace that doesn't make marks under your clothing.
Corsets:
Corsets are the perfect garment to wear under your clothes and if you don't they also give you a sexy style while flatten your tummy and make you have an hourglass body shape while they shape your hips.
The included push-up bra also focus on your breasts to look amazing, covering also the underarm and back bulges.
There are many reasons why women have worn corsets since the beginning of times as they have other benefits such as: Control your posture, reduce back pains and prevent scoliosis patients.
Panties:
Compared to a regular panty, compression underwear also works as wearing a girdle. The high panties are made to shape your hips and flatten your entire tummy but you can also have freedom because they're comfortable.
They've made in different colors to wear them in any occasion and are gentle so the people can't notice your underwear.
You can wear them every day without any kind of discomfort and you can have all the mobility you need.
Its high back softens back bulges and allow you to have a better posture.