Keep your curves shaped with Lowla compression garments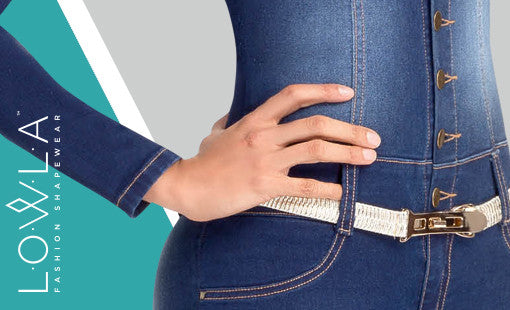 When you look forward to buy some jeans you first need to know if they highlight the right curves of your body; this can be a hard task because sometimes you can't find what you really want. However, this just changed. Lowla's jeans, skirts and shorts are the best choice because they unites the compression girdle on high quality garments. They will make you feel sexy and sophisticated without worrying about the girdles under your clothes.
This carefully designed product hasn't been seen before on the market and also adapts to the needs of the modern women. This fashion shapewear doesn't leave you marks on your body and it is really comfortable; also, ¡They correct your posture! That's why they are so perfect to use at work or at any moment, like a go out with your friends. You will be the center of attention showing those greats hips, defined and raised booty, and finally a flat tummy.