Why Lowla's jeans are a must have in your wardrobe?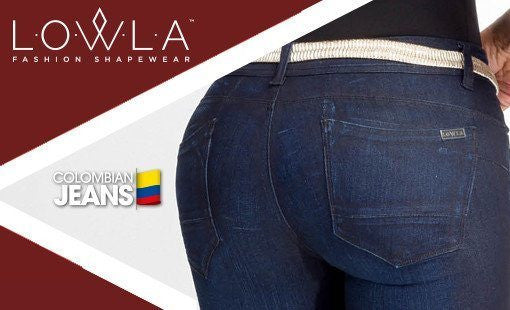 We tell you why we love jeans
When we think about something we need in our wardrobes it's difficult to think about another thing other than jeans, an American piece that is worn everywhere, anytime and by anyone. And why jeans are so important for us?
They're versatile
There are many reasons why you'll never stop wearing jeans, and one of them is they have a very versatile style. Jeans are an adaptable garment, with a t-shirt for a fresh look, with a blazer and heels for a most sophisticated look, or of course with a Lowla's body for a really glamorous and sexy look.
You can wear them anytime of the year
Our luxurious butt lifting jeans can be worn with whatever you want, and another fact about butt lifter jeans is that you can wear them anytime of the year. If summer isn't too hot, a light top is perfect for making a comfortable outfit, and with a scarf and a sweater when it gets cold. No matter the season, they'll be there with you on a daily basis.
Different styles
There are many types of jeans with different colors, black jeans for a more serious look, and light ones you want to look more casual. Lowla's jeans can be worn by any women no matter her body type and they'll flatter their silhouette. Lowla compression garments make every lady look beautiful and comfortable but also provides butt lift, perfect for enhancing the women figure, flattening tummy and defining waist.
Feeling comfortable and sexy at the same time
And there's no better thing that feeling comfortable but at the same time look and feel like you're a smaller size. Lowla's butt lift jeans include an inner compression faja for you to have a sexier figure because these butt lift pants will boost your backside, delineate your waist and compress your tummy.
Another of the main reasons why to always have a pair of jeans is the usability you'll give them and the price. Definitely is an intelligent way to invest money in your wardrobe and a compression pants will never disappoint you. If want to know more about what Lowla has for you, take a look at this.