Discover the bodyshapers Lowla has for you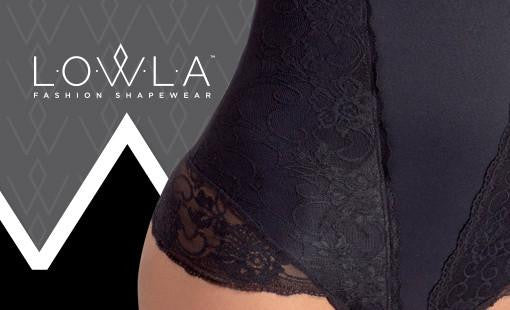 Discover all the benefits Lowla has in their shapewear
A woman wants to feel beautiful at all times, no matter where she is, at the super, at the office, or even for a workout routine, there's no excuse not to look spectacular. That's why Lowla creates unique pieces so you can feel gorgeous and have a sexy and sophisticated figure offering you butt lifting and compression in every garment. Every product is made for you to be the center of attention.
Made with fabulous designs, each piece of shapewear gives you a bunch of benefits as  that will make you stand out wherever you go, besides they're unique, sophisticated and versatile so you can wear them with different kinds of compression garments, to feel and look totally slim. We'll show you all you can find in Lowla.
Jumpsuits and Jeans
Butt lifter jumpsuits offer you the same support you have wearing a compression garment but also have the beauty and comfort of denim. And these butt lifting jeans adjust to any women type of body, flattens tummy, the same way jeans do and they're a must  in your closet. If you want to know more about Lowla's jeans take a look at this
Bras                      
Many women say they feel powerful when they wear beautiful and sexy lingerie. Lowla creates bras with bright colors for different occasions that you can wear under any kind of clothing or  can also be a complementary piece on your day to day outfit.
Panties
To match your pieces, we also have cute panties. So you have delicate pieces to complete your lingerie sets, they also are but lifter, giving a nice shape to your hips, while flattening your tummy. You can wear them all day long without any kind of problem and turn your body into perfection. After all, looking sexy comes from the inside, doesn't it?
Bodies and girdles
A compression garment is a must in every woman's wardrobe and Lowla has different Colombian fajas that can be perfect for any moment, helping you to show the best version of your body, flattening your tummy, and defining waist. They also come in many colors. On the other hand, bodies are great for wearing with a blazer to going to the office, or with a sexy skirt for a night out.
Swimsuits and activewear
No one wants to look bad at the beach and some women feel insecure showing their bodies. You don't have to feel that way ever again. And Lowla swimsuits are perfect for any body shape, and they work as a compression girdle as well making your hips look wonderful at the pool or when you're tanning.
For the fitness woman, Lowla manufactured their designs so you can have all the mobility you need while flat tummy and work as a butt lift, feeling nice at the same time you're shaping your figure while working out.
If you want to know more about Lowla, take a look on the products catalog.
Posted in

activewear, beachwear, bodyshapers, butt lifter, colombian fajas, compression garment, fitness, flatt tummy, girdles, jeans, sexy lingerie, sportswear